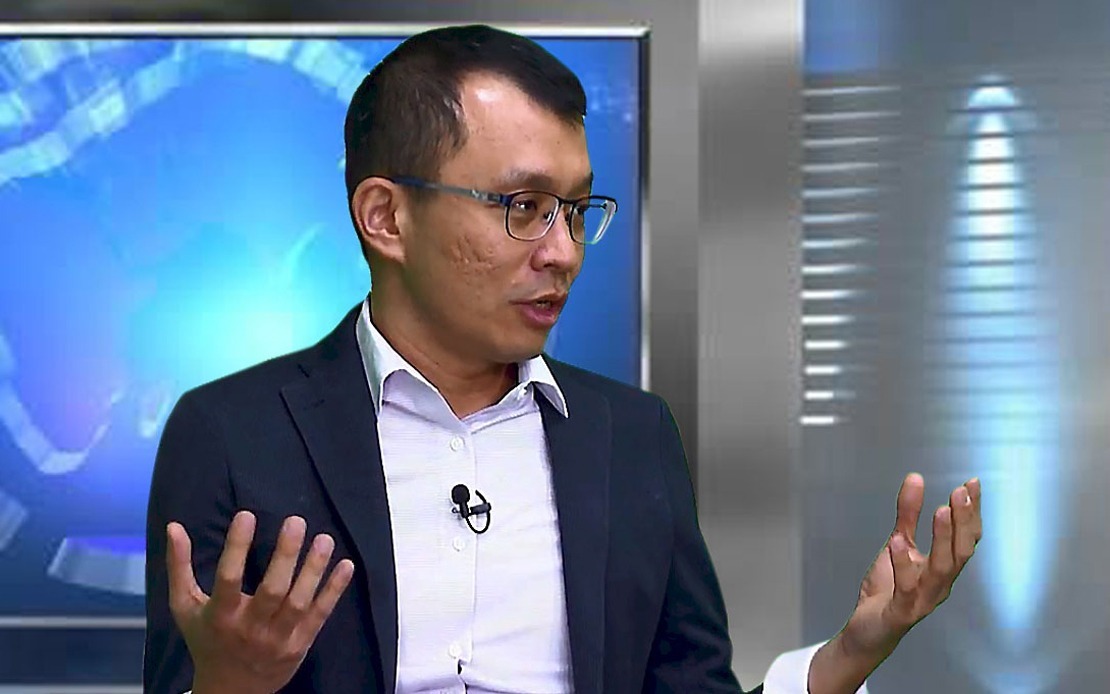 Associate Prof Dr Lim Soo Kun, UMSC Consultant Nephrologist.
UMSC consultant nephrologist Associate Prof Dr Lim Soo Kun said it has become very common for patients to present blood test results showing abnormal kidney functions.
"When faced with this kind of situation, it is the responsibility of the attending doctor to differentiate whether the disease is in the chronic or acute stage. There is a difference between the two," he said.
If it is CKD, it means that the deterioration of the kidney condition has been going on for years. In the case of Acute Kidney Injury (AKI), formerly known as Acute Renal Failure, the kidney condition only started to deteriorate recently.
"Hence, it is very important to differentiate between chronic and acute kidney disease because AKI is potentially reversible if we can identify the underlying cause and treat it accordingly," Dr Lim pointed out.
DIFFERENCE BETWEEN CKD AND AKI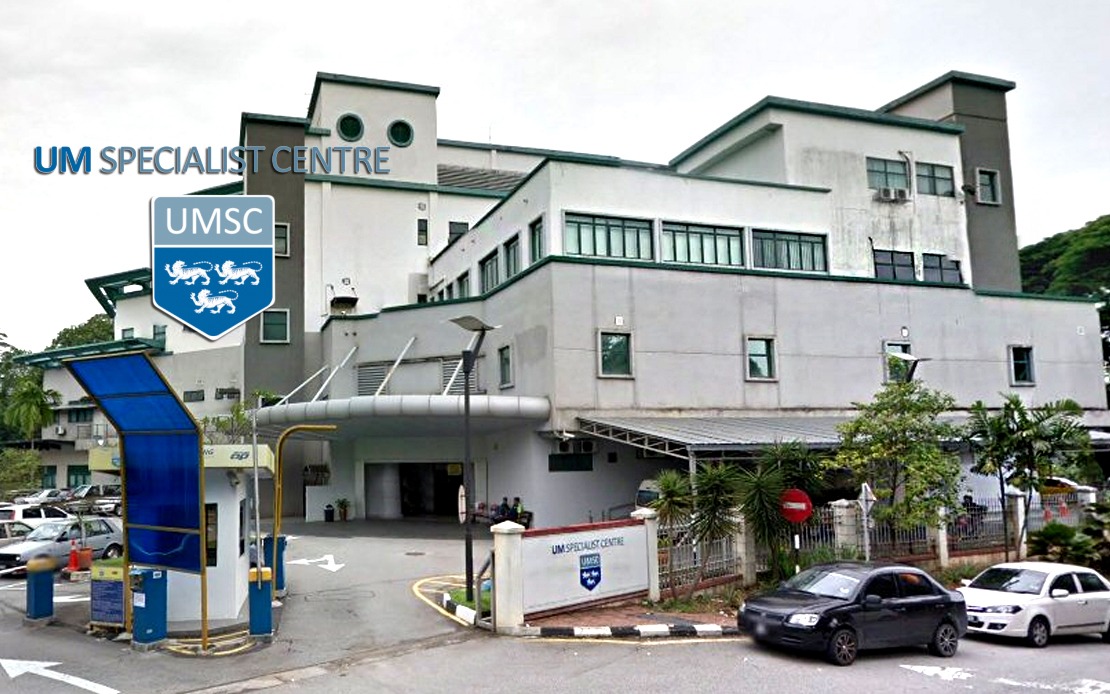 Universiti Malaya Specialist Centre (UMSC).
CKD means the kidneys are damaged and unable to filter blood the way they should and the condition is not reversible.
The main risk factors for developing CKD include diabetes, high blood pressure and heart disease that slowly damage the kidneys and reduce their functions over time.
People with CKD may not realise they have it because it is often symptom-free in the early stages. However, if detected early and managed appropriately, the rate of deterioration in kidney function can be slowed down and patients may not reach the stage of kidney failure in their lifetime.
Some common symptoms of kidney failure are swelling in the feet and ankles, reduced urine output, difficulty in breathing, nausea and vomiting.
Dr Lim said CKD cannot be cured but depending on the stage the disease is at when detected, it can be stabilised.
"Just to share a scenario, for a normal person the kidney function may drop between 0.5 and 1.0 percent a year after the age of 40, but for a diabetic patient with poor blood sugar control, it can fall as fast as 1.0 percent per month, or in other words, 12 percent in a year.
"If we manage to modulate all the risk factors, we might be able to slow down the worsening of kidney functions to a much slower rate. This certainly makes a lot of difference to the patient," he explained.
AKI, meanwhile, is usually caused by an event that leads to kidney malfunction, such as dehydration, blood loss from bleeding disorders or major surgery, infection or the use of certain medications.
"In most cases, AKI can be treated if it's caught early as it could be a situation that happened suddenly or over a short time frame. The good news is if the root cause is found then the chances of curing the ailment are optimistic.
"While most renal disorders are not hereditary, some kidney conditions have known inherited genetic components," added Dr Lim.
FIVE STAGES
Dr Khoo said CKD is categorised into five stages of kidney damage to measure the severity. The five stages range from normal (Stage One) to kidney failure (Stage Five).
"When CKD is mild, the patients may have no symptoms at all. But if the disease progresses, then symptoms such as swelling at the ankle and feet can be seen. Some may also have swelling of the hands or face," she said.
Patients would need dialysis when they develop end-stage kidney failure – usually by this time they would have lost about 85 to 90 percent of kidney function and have a glomerular filtration rate (GFR) of below 10.
GFR is a test used to check how well the kidneys are working. Specifically, it estimates how much blood passes through the glomeruli each minute. Glomeruli are the tiny filters in the kidneys that filter wastes from the blood.
In some cases of AKI, dialysis may only be needed for a short period until the kidneys get better. In chronic or end-stage kidney failure, patients would need dialysis for the rest of their life or they may choose to undergo kidney transplantation.
The Malaysian Dialysis and Transplant Registry reported that 7,967 new patients received dialysis in 2015 and by the end of 2017 there were 42,109 patients on dialysis.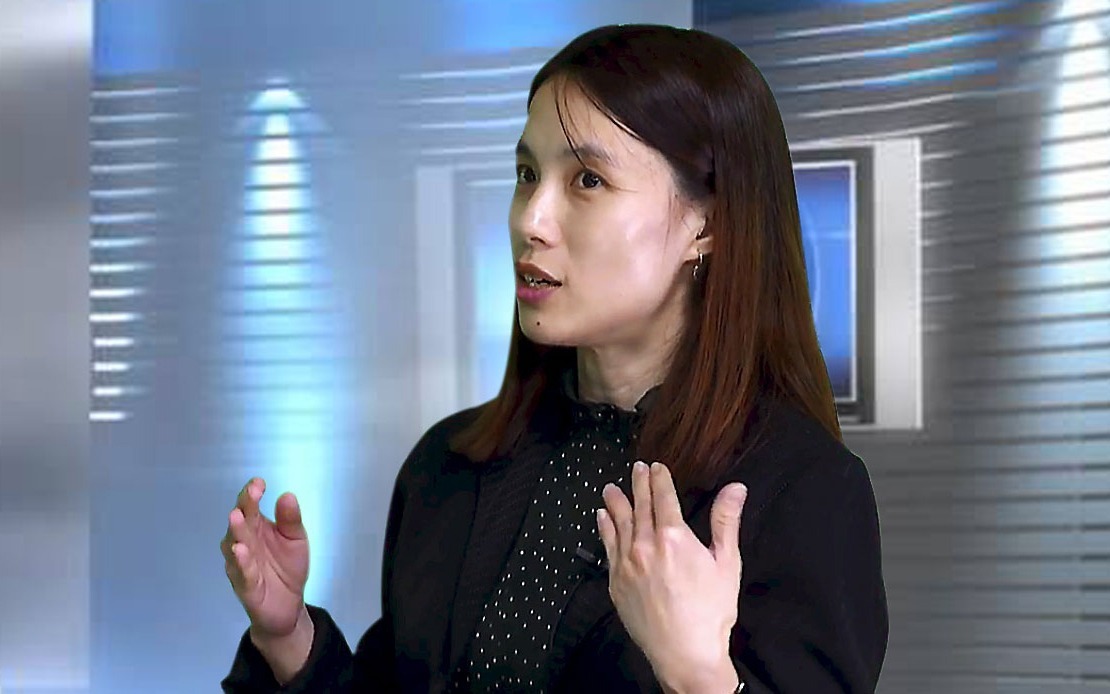 Pang Meei Shya, UMSC Pharmacist.
Dispelling the myth that diabetic medications would aggravate kidney function and lead to the organ's failure, UMSC pharmacist Pang Meei Shya said they have noticed an unfortunate trend among patients who do not adhere to their prescribed medications due to their unfounded fears.
"This (not taking their prescribed medications) contributes to uncontrolled blood pressure and blood sugar, resulting in further progression of the kidney disease," she warned.
Pang said the role of the pharmacist is primarily to screen, prepare and dispense medications prescribed by the doctors, and detect therapeutic incompatibilities and interactions, and check for renal dosage adjustments.
"We also counsel patients to correct any misconceptions that they may have. Drugs are not dished out for the sake of it, but carefully prescribed by the doctor for better outcomes," she added.
SIDE EFFECTS OF MEDICATION
Pointing out that doctors and pharmacists monitor the side effects of medications, Pang said there are certain classes of medication that can have toxic effects on the kidney.
"The physician and pharmacist complement the work process should any pressing issues be raised by the patient at the counter. The pharmacist will then clarify with the attending doctor to ensure the right medication," she said.
Dr Lim opined that diabetic medications do not actually cause kidney failure but the dosage has to be adjusted when the patient's kidney functions reach an abnormal level.
"When the kidney functions drop below a certain level, we may have to stop certain medications as it may not be suitable anymore and may cause other side effects. It does not mean that the medicine is causing the kidney failure," he added.
Dr Lim noted that it is important for the public to understand that when a physician prescribes a particular medicine, it is not meant to be taken for a lifetime without any adjustment. Types of medication and dosages need to be modified based on the patient's condition over time, he added.
Dr Lim also stressed the need to apply a multidisciplinary team approach in CKD management to ensure all aspects are well taken care of. The multidisciplinary team should include a primary care physician, pharmacist, renal dietitian, CKD nurse educator, medical social worker, vascular surgeon and nephrologist.
AWARENESS, INITIATIVES TO PREVENT KIDNEY DISEASE 
As there is no magic pill to cure any disease, awareness programmes are needed to educate patients. Unfortunately, in the Malaysian context, there seems to be a great deal of emphasis and faith in herbal remedies, traditional medicines and supplements.
"Most laypersons who may lack proper knowledge of the disease tend to resort to alternative therapies and do away with western medications prescribed by the doctors. We see a lot of patients at our counter asking about alternative remedies.
"In an average of 100 alternative remedies, maybe only less than one percent are clinically proven," said Pang.
She said some kidney disease patients may claim that their herbal treatment has proven effective but "the mixture of active substances and other ingredients (in the herbal medication) is uncertain or unknown and may be a contributory factor to the deterioration of the kidney".
Medical practitioners play a role in explaining and creating awareness on the possible adulteration of non-registered supplements with controlled poisons which, she added, is a rampant problem in Malaysia.
Before taking herbal medicine, the patient must ensure that it is registered with the Ministry of Health.
Pang said all medicinal products in Malaysia have to be registered with the ministry before they can be marketed.
"Registered medicines must carry both the registration number and Meditag Hologram label on its packaging. A valid registration number begins with 'MAL', followed by an eight-digit number and ends with an alphabet to indicate their registration category such as N for health supplements and T for natural products or traditional medicines," she explained.
She said patients can check the registration status of a product through the Quest 3 Portal at http:/npra.moh.gov.my or by contacting the National Pharmaceutical Regulatory Agency at 03-78835400.
Edited by Rema Nambiar
BERNAMA: https://www.bernama.com/en/features/news.php?id=1837023